Quality, scientifically-balanced ingredients help your plants grow faster and stronger, reducing the need for water and fungicides. Plus, because plant food extends your plants' lifespans, you don't have to worry about replacing plants or adding other plants to fill empty spaces in your yard.
This is why Nelson Plant Food uses only the highest quality in ingredients and never any filler. In fact, every single ingredient in Nelson Plant Food products gives nutritional value to your plants in the ideal balance. Because how you feed matters.
Download the Nelson Plant Food Feeding Schedule
Download Now
For healthier plants, Look for the Gold Star!
A premium plant food designed to enhance the vibrancy and longevity of your flowers and ornamental plants. With a balanced blend of essential nutrients and bio-stimulants, ColorStar promotes healthy growth and abundant, vibrant blooms. Give your garden a burst of brilliant colors and make your flowers shine with ColorStar from Nelson Plant Food.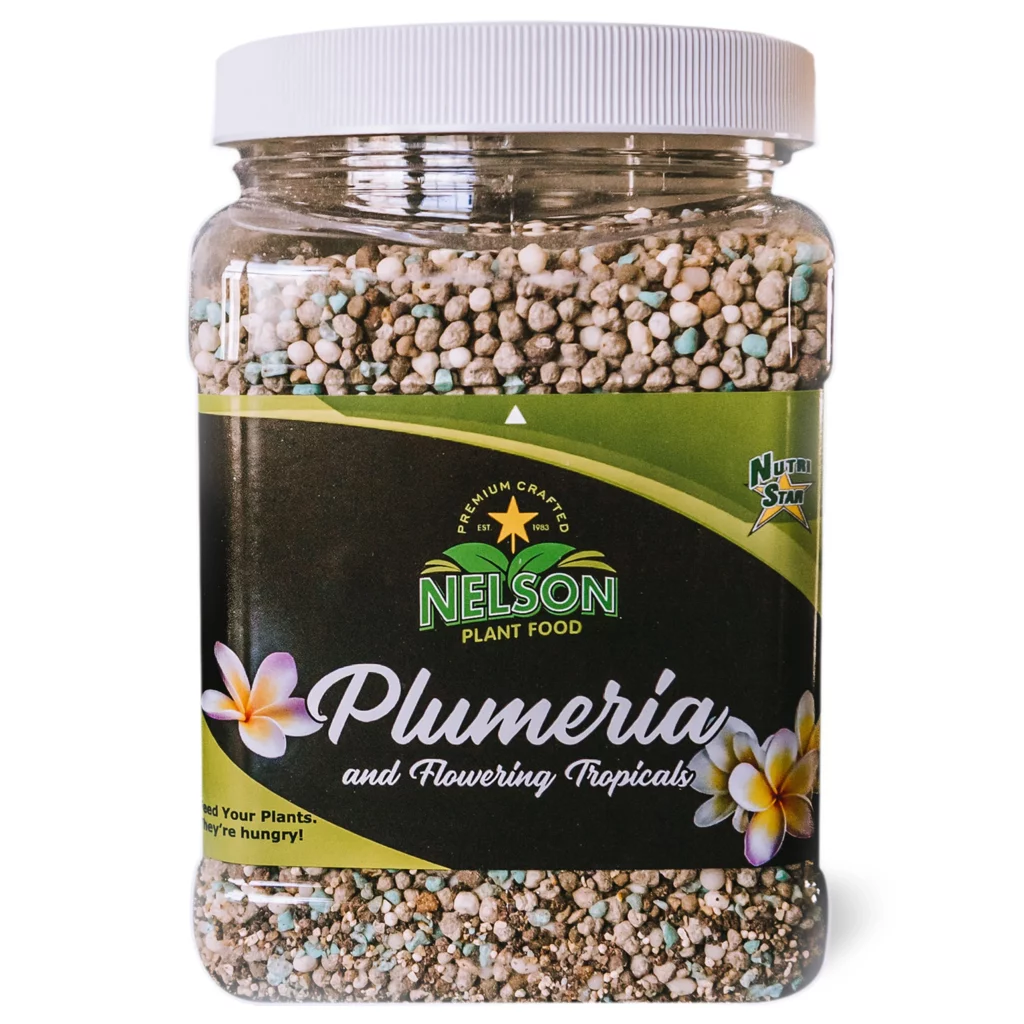 A high-quality plant food that provides balanced nutrition for all your plants. With its carefully formulated blend of essential nutrients, NutriStar promotes vigorous growth, lush foliage, and bountiful fruiting. Give your plants the nourishment they need to thrive and achieve their full potential with NutriStar from Nelson Plant Food.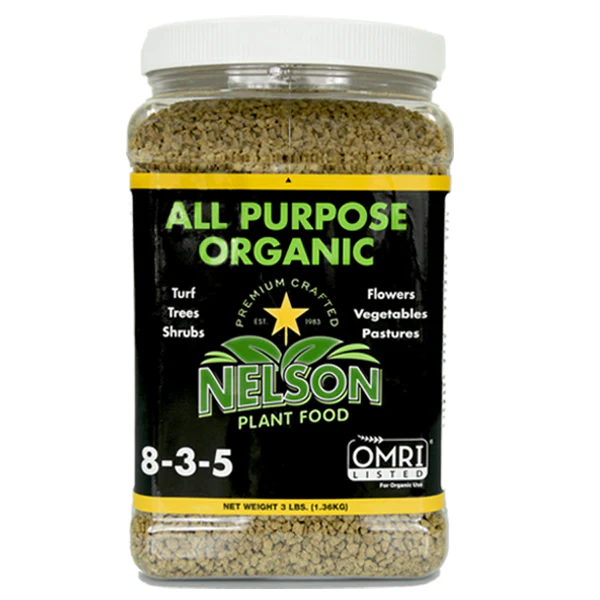 An organic plant food that harnesses the power of nature to nourish your plants. With its blend of organic ingredients and beneficial microbes, NatureStar improves soil health and promotes healthy plant growth. Embrace sustainable gardening practices and experience the magic of organic gardening with NatureStar from Nelson Plant Food.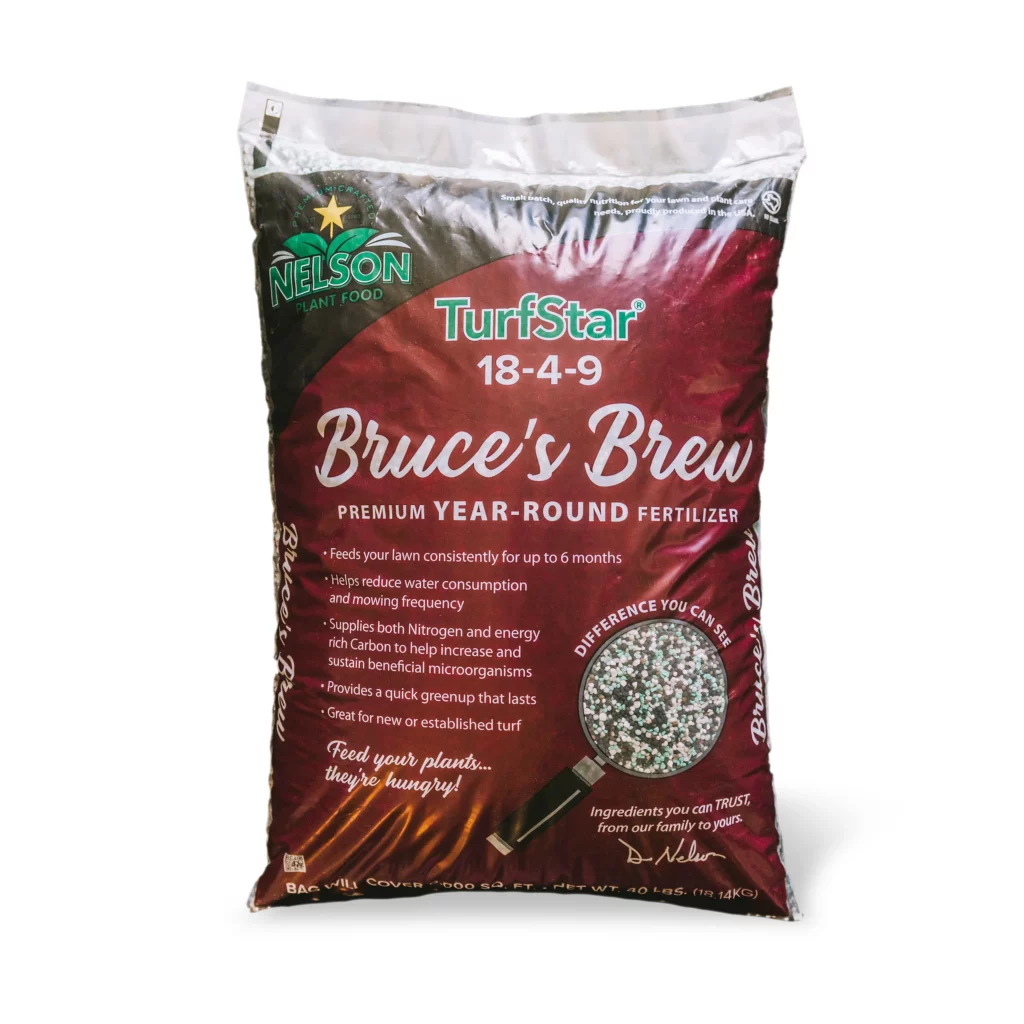 A specialized turf fertilizer that revitalizes your lawn with essential nutrients. It promotes healthy root development, vibrant green color, and increased turf strength. Transform your lawn into a picture-perfect oasis with TurfStar from Nelson Plant Food.
See the Nelson Plant Food difference:
Growing Plumeria

Which Product Line Is The Best For You?

Make Your Plants Thrive With This All Purpose Organic Fertilizer

Feeding Schedule For Your Plants