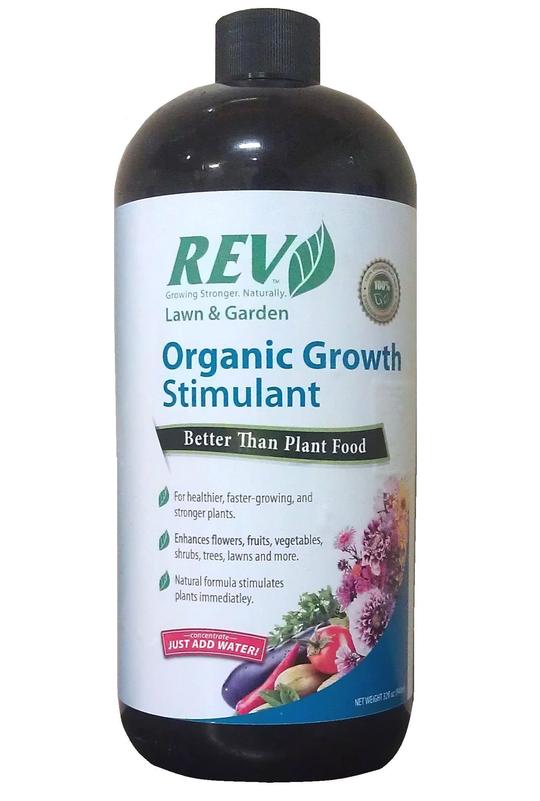 REV is an entirely organic concentrate that reduces stress damage while increasing root mass, nutrient uptake, plant blooming, fruiting as well as fertilizer and chemical effectiveness. Benefits include color vibrancy, improved soil biology and water retention.
REV improves growth in all plants from flowers, fruits, and vegetables to trees and lawns – resulting in healthier, faster-growing, and stronger plants that thrive.
REV is a tested formula that's been a secret weapon of greenskeepers at elite golf courses worldwide. Now REV is available to treat your lawn & garden.
REV is a naturally-occurring, organic carbon. It is the only growth stimulant with the perfect natural profile to dramatically improve your plant and soil health.
Naturally-occurring microbes
High carbon content
pH buffer
Improved nutrient uptake
*University and in-field tests have shown that REV increases root mass, dramatically improves seed germination, produces sturdier plants, and increases stress tolerance.
Where to Buy